Ms. Warner's first class had great fun over the past few weeks!
Engineers Week met International Women's Day in Ms. Warner's first class this week. They learned about fantastic inventions made by female engineers and coloured pictures of women in engineering.
We also created creatures in our 'Engineering with Paper' project.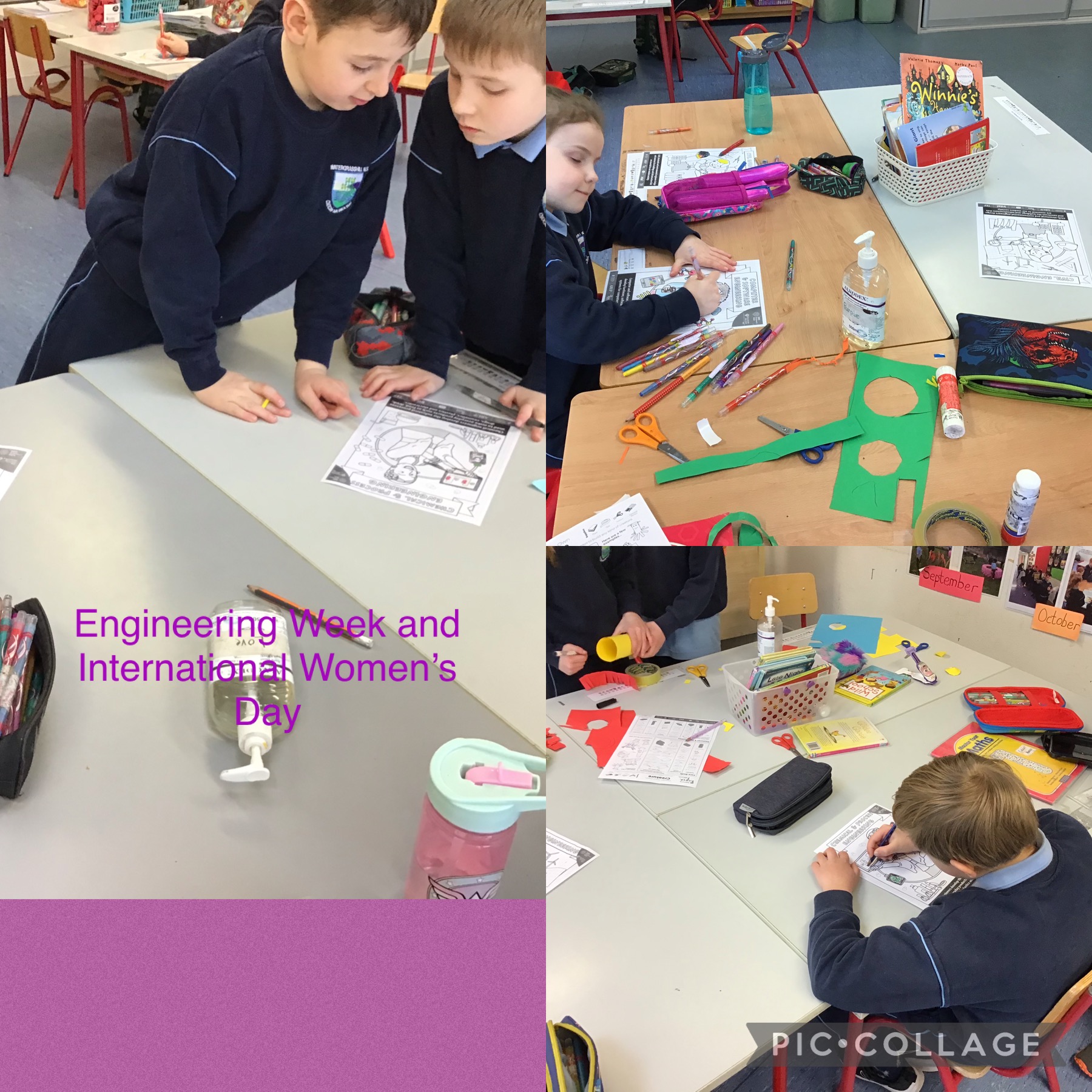 They did some St. Patrick's Art and also read the story Rita agus an Lampa Draíochta!
They also won a prize for World Book Day!
Well done everyone!!!